Here at Signature Inspections Hawaii we offer, a 3rd party inspection service between the "renter & property management company."
It's important to keep a PROACTIVE perspective on your rental investments maintenance needs.  Most property management companies have a rental "check-in / check-out" lists.  Hiring a 3rd party licensed home inspector lessens potential property management / renter disagreement,  and the increase a quality inspections to the homeowner. 
Even the most experienced property management company lacks the knowledge and expertise of a professional home inspector. An inspector is familiar with the elements of home construction,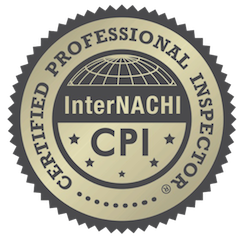 proper installation, maintenance and home safety. He or she knows how the home's systems and components are intended to function together, as well as why they fail.
Above all, most Property Management Agents sometimes find it difficult to remain completely objective and unemotional about the home and this may have an effect on their judgment.
For accurate information, it is best to obtain an impartial, third-party opinion by a professional in the field of home inspection.
What happens if the report reveal problems?
Know there is "NO" perfect house.
If an inspector identifies problems, it only means that you will know its CURRENT condition.  A home inspector, will describe its physical condition and indicate what components and systems may need major repair or replacement.  If major problems are found, you may want to take a closer look at your rental contract.  If your budget is tight, or if you don't want to become involved in future repair work, we also offer a "Signature Service Professional Network" to you.
"Helping people make wise decisions one home at a time." ~ Trevor Drinen
The bottom line question you as a property owner is, "what and how serious are the existing conditions?"
We will answers these questions and suggestions possible to solutions so that you can create an effective maintenance list.
Inspections are performed with a systematic approach, breaking down the house as a whole into systems and components.
Our inspections are non-destructive examinations of the systems and structures of a home, from the roof to the foundation.
A Property Management Inspection in Honolulu, Hawaii takes about 2-5 hours depending on the size and complexity of the home. During this time we will be evaluating important elements of the home, such as:
Grounds (Landscaping and Grading as related to impact on structure)
Structure
Exterior surfaces
Roof
Windows & Doors
Attic
Interior Rooms
Kitchen
Bathroom
Basement
Crawlspace
Plumbing
Electrical Systems
Heating & Cooling System (HVAC)
Signature Inspections Hawaii, will provide you with valuable information that will give you greater confidence in YOUR HOMES CARE.  A walk through with the Home Owner or Property Management Team at the end of the inspection is strongly encouraged.  This allows us to present a much greater appreciation and understanding of the home's condition and details found in the report.   If someone cannot be present, a telephone or video conference appointment or meeting at an agreed upon location office can be made in order to discuss the report.
Bottom line: As a property owner, you will be informed of any issues or concerns with the property, therefore are able to maintain your home with confidence.
*Pricing is based off your home's square footage & selected package (see below)
Package 1: Basic 4 Point – Signature Inspection
Roofing: Design, Coverings, etc…
Electrical
AC
Plumbing
Package 2: Exterior Plus – Signature Inspection
Grounds: Fences, Gates, Retaining Walls, Site Grading, Vegetation, Walkways, Driveway, etc…
Exterior Structure: Walls, Trim, Citing, Windows, Railing
Foundation Structure: Type, Materials, Materials, Crawlspace, Piping, Electrical, etc..
Roofing: Design, Covering, Flashing, Venting, Gutters, Downspouts, etc…
Garage / Carport
Package 3: Interior Plus – Signature Inspection
Doors
Windows
Flooring
Walls
Ceiling
Switches / Outlets (GFCI)
Laundry
Plumbing
Kitchen & Appliances
Package 4: Premium – Signature Inspection
Detailed Report of entire property: Exterior + Interior
> CALL -OR- TEXT FOR PRICING 808-388-3425 <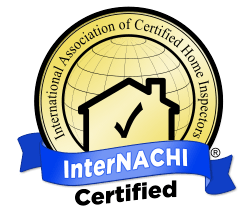 Signature Inspections Hawaii, is a "NATIONALLY CERTIFIED" Home Inspection Company by InterNACHI.  InterNACHI also requires inspectors to continue their education through accredited courses, conferences, online learning, etc… and annual Inspector Certificate Testing in order to hold a current certificate.
*For a more detailed explanation of the inspection process please feel free to visit: InterNACHI Residential Standards Of Practice and InterNACHI Code Of Ethics .