Signature Inspections Hawaii, abides by the standards of practice set forth by the National Association of Home Inspectors.
Our Signature Inspector's services and reports will review the condition of the home's main components such as:
Grades and grounds near the home
Foundations
Electrical system
Plumbing
Sewage system
Roof and exterior finishes
Attic spaces
Once the inspection has been completed, we offer same day, on site reports ( in most cases ).
*The inspection is limited to the accessible areas of the home. The inspection is not intended to be an exhaustive inspection of every component present in the home, cosmetic items, or environmental concerns and issues.
Services of this nature are available from other companies, however at a much higher fee than the standard home inspection. The inspection will also include a review with the inspector.  If you are present during or at the end of the inspection, the review will take place at that time. If for any reason you cannot be present for the inspection, the inspector will review the report with you over the phone or video conference at a scheduled time.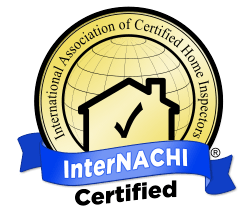 Signature Inspections Hawaii, is a "NATIONALLY CERTIFIED" Home Inspection Company by InterNACHI.  InterNACHI also requires inspectors to continue their education through accredited courses, conferences, online learning, etc… and annual Inspector Certificate Testing in order to hold a current certificate.
*For a more detailed explanation of the inspection process please feel free to visit: InterNACHI Residential Standards Of Practice and InterNACHI Code Of Ethics .