Does your home have conditions conducive to pests or wood rot, or perhaps is even infested with termites? It's important to have your home regularly inspected for these conditions to ensure against costly structural damage. Signature Inspections Hawaii, provides an objective inspection of your home, looking closely for signs of pests and wood destroying organisms, along with a detailed written report, recommendations, and photos of the findings.Wood Destroying Organisms (WDOs) find houses to be a great source of food when conducive conditions are present. These conducive conditions are invitations to WODs; once inside the house these organisms can cause serious structural damage to the integrity of the house. WDOs can easily go unnoticed since they typically attack parts of the house that are not readily visible.
There are two general conditions of report-able concerns when receiving a structural pest inspection: actual structural damage by an infestation, and conducive conditions.
When doing a home inspection we look for the following (in all visible locations):
1)  Actual infestations or damage from:
Termites
Powder Post Beetles
Carpenter Ants
Wood Decay Fungi (Rot)
2)  Conditions conducive to the establishment of WDOs:
Faulty Area Landscape Grade
Inadequate Clearances
Earth-wood Contact
Cellulose Debris
Insufficient Ventilation
Excessive Moisture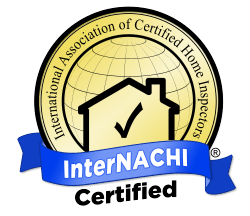 Signature Inspections Hawaii, is a "NATIONALLY CERTIFIED" Home Inspection Company by InterNACHI.  InterNACHI also requires inspectors to continue their education through accredited courses, conferences, online learning, etc… and annual Inspector Certificate Testing in order to hold a current certificate.
*For a more detailed explanation of the inspection process please feel free to visit: InterNACHI Residential Standards Of Practice and InterNACHI Code Of Ethics .