Ask The Inspector, are listed questions and answers, all supposed to be commonly asked in some context, and pertaining to a particular topic.
Top 10 Q & A's Signature Inspections Hawaii has received: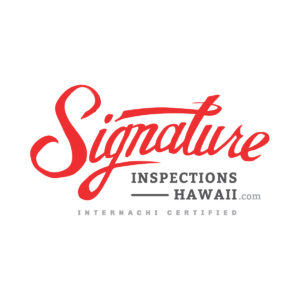 Signature Inspections Hawaii, LLC, is FULLY Insured & "NATIONALLY CERTIFIED" by InterNACHI.  InterNACHI also requires inspectors to continue their education through accredited courses, conferences, online learning, etc… and annual Inspector Certificate Testing in order to hold a current certificate.
Trevor Drinen  |  CPI Certified Professional Inspector # NACHI16122702
*For a more detailed explanation of the inspection process please feel free to visit: InterNACHI Residential Standards Of Practice and InterNACHI Code Of Ethics .