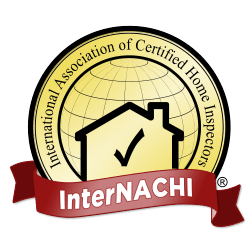 For those unable to attend the inspection review we provide the following options:
Option 1: Live apple Facetime reviews ( with your trusted realtors partnership )
Option 2: Live Google Hangout session
Option 3: Recorded "PRIVATE" YouTube Report Review
Option 4: "PRIVATE" Phone call review

FYI: All of the above Options are accompanied by a FULL PDF Inspection Report.
While it's not required that you be present for the entire inspection, it is highly recommended that you at least arrange a "LIVE" inspection review.  During this time, you will be able to view the report, ask questions during the walk through; while, learning about the condition of the home and how to maintain it.  If unforeseen circumstances occur we understand and offer a "PRIVATE" YouTube report accompanied by a personal phone call.
"Helping people make wise decisions one home at a time." ~ Trevor Drinen
Signature Inspections Hawaii, LLC, is FULLY Insured & "NATIONALLY CERTIFIED" by InterNACHI.  InterNACHI also requires inspectors to continue their education through accredited courses, conferences, online learning, etc… and annual Inspector Certificate Testing in order to hold a current certificate.
808.388.3425
Trevor Drinen  |  CPI Certified Professional Inspector # NACHI16122702
*For a more detailed explanation of the inspection process please feel free to visit: InterNACHI Residential Standards Of Practice and InterNACHI Code Of Ethics .