As a buyer or investor, you will be informed of any issues or concerns with the property, therefore are able to purchase with confidence.  In most cases, the inspection takes place shortly after the seller accepts the buyer's offer.  It happens before the appraisal.  You want to schedule the home inspection as soon as you can, so you can have time to make repair requests.  If the inspector uncovers something serious enough to be a deal-breaker, you'll want to know sooner rather than later. As the buyer, it is your responsibility to schedule the inspection
As a seller, you will have the ability to identify and address potential deal-breaking issues that a property may have before it is listed.   In most cases, this type of inspection takes place before the property is listed and is sometimes updated prior listing (if any upgrades, repairs, or work is completed prior to listing).
For property managers, our inspection services can help you in evaluating a property ensuring that you get the best value for it.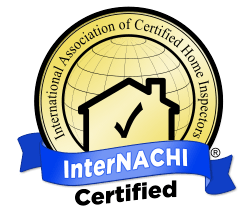 Signature Inspections Hawaii, is a "NATIONALLY CERTIFIED" Home Inspection Company by InterNACHI.  InterNACHI also requires inspectors to continue their education through accredited courses, conferences, online learning, etc… and annual Inspector Certificate Testing in order to hold a current certificate.
*For a more detailed explanation of the inspection process please feel free to visit: InterNACHI Residential Standards Of Practice and InterNACHI Code Of Ethics .